Our Story
Welcome to our webshop! Fossilshop.eu is a web store that originated from personal interest and were you can buy fossils and buy minerals. As a graduated geologist, I often take minerals and fossils from abroad back to the Netherlands, completely legally.
It soon became apparent that I was not the only one who is interested in fossils and minerals and many people asked me were I have found the fossils and minerals. This gave me the idea to start a webshop for fossils and minerals so that everyone can have a small piece of the earth's history in their own hand. With some hard work, fossilshop.eu was created. Since then, the website has grown a lot and many fossils and minerals have been sold through the the website making both kids and collectors happy. Not only the website has grown, also my own collection of fossils and minerals; one day I can start my own private fossil and mineral museum. So, if you want to buy fossils or buy minerals, you are at the right place!
Buy Fossils
In our webshop, you can buy fossils. We have a large selection of fossils for sale including dinosaur teeth and bones from, for example, the Ichthyosaurus, Mosasaurus, Spinosaurus, Triceratops, Titanosaurus and many more. We also have some less common or famous fossils such as fossil Ammonites, fossil Trilobites, fossil Belemnites and fossil Fish from the famous Green River Formation or quarries in Libanon. Fossilized ferns and other plant remains from the Mazon Creek Formation are of course also available.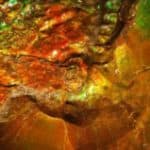 You can also buy fossils that were found in the country we are located: the Netherlands. These fossils include Mammoth bones and teeth: these were almost all found at the North Sea. Or more precisely, at the bottom of the North Sea. They have been brought ashore by fishermen. Bones and teeth from other Ice Age species, such as the Woolly Rhino, Wild Horses and the Cave Bear, are also available.
In addition to the fossils we have, we also restock with new fossils. This can be both common fossils, but also very special ones that we only once in our webshop. So keep a close eye on the webshop or Facebook.
All the fossils you can buy are authentic and were found in countries like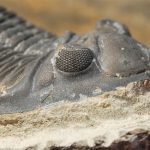 Morocco, United States, United Kingdom, Libanon and New Zealand. A large number of fossils in our webshop have been found by myself during study and holiday trips. The other fossils come from trusted buyers in these countries who we pay a fair price for the fossils. Thus you not only getting a beautiful fossil, but you indirectly also help people in Africa and Middle East.
After purchase, you are not only getting the fossil but we will also send you a description with information about location, age and other background information. So if you want to buy fossils, then you are at the right place.
Buy Minerals
In our web shop you can also buy minerals. Minerals, like fossils, can tell something about the history of the earth. Some minerals, for example, have been formed very deep in the earth and can thus tell something about
conditions deep in the earth. They cannot only tell about the history of the earth, but some minerals are also essential in present-day industrial processes. In our web shop, you can buy minerals that are common like Quartz, Smoke-Quartz, Rose Quartz, Rock Crystal, Pyrite and Agate.
You can also buy minerals that are less common like the mineral Bismuth or Galenite. We also sell minerals (or better said rocks) that were formed during an volcanic eruption like Obsidan and Pumic or come from outer space: pieces of meteorite. These meteorite fragments have been found in South America. Here, a meteorite burst just above the ground about 5000 years ago. Hence, we have thus a wide variety of minerals for sale.
When you buy a mineral, you will receive the mineral and, when available, the name of the mineral and the location it was found. Note that these are not always available.